Who Is Rob Pailes
My name is Rob Pailes. I am a Realtor® specializing in residential real estate sales and Vacation rental management on Sanibel & Captiva islands, Ft Myers, and the surrounding areas.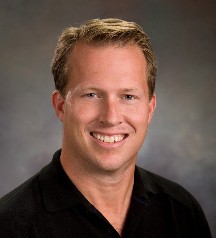 As a Realtor® for SBL Realty Group I get the opportunity to assist people every day in the purchase or sale of single-family homes, condominiums, vacation rentals, and vacant land. Whether as a primary residence, second home or investment property, these transactions represent some of the most important financial decisions my clients will ever make.
In addition, my company Sanibel Vacations offers comprehensive vacation rental marketing and property management services. We specialize in marketing and managing Sanibel rental homes and condominiums, offering enhanced-service vacation rentals and recreational equipment rentals.
My knowledge of the Sanibel real estate market, whether for a second home or vacation rental property, is extensive. I can provide the information and expertise you expect, and the customer service you deserve.
Originally from Morgantown, West Virginia, I first moved to Sanibiel in 1989. I instantly fell in love with the islands and the awesome beauty of southwest Florida. Although I only stayed for a few years, I returned to Sanibel permanently in 1997 to continue my professional career in the restaurant business. In January of 2004 I attained my real estate associate license and joined the Sanibel office of VIP Realty Group, Inc as a full time sales associate. I had the privilege of joining the Bell Team in the Captiva VIP Office in August of 2005 and in early 2006 was recognized as the 2005 "Rookie of the Year" for Sanibel and Captiva Islands. In March 2012 I joined the Pfeifer Realty Group. I opened Sanibel Vacations, a full service vacation rental management company, in 2012. Sanibel Vacations, otherwise known as SBL Vacations, currently manages 50 vacation home and condominiums on Sanibel. In 2016 I partnered with 2 island realtors and opened SBL Realty Group, consolodating my real estate sales and vacation rental businesses under one brand.
My wife and I also own and operate The Spa at 'Tween Waters Inn, a luxury salon and spa at the world renowned Captiva resort The 'Tween Waters Inn.
When I am not working I like to spend time with my family. My wife Georgie and I have a 18 year old daughter Siena, and a 14 year old son Ronan. We love to spend time outdoors and at the beach. Our favorite activty lately is to hop on a SUP and enjoy the waters around Sanibel and Captiva. I attribute my success as a Realtor® to my ability to provide an exceptionally high level of customer service based on a genuine concern for the well being of my clients and their best interests. I refuse to compromise my integrity or ethics, and I always share my honest opinions throughout the real estate transaction. I am confident with each and every client I represent that I will exceed their expectations before and throughout the entire process of buying or selling real estate.